That's enough – we demand: No more animal factories in Austria!
As Austrian's citizens, politics is talking us into believing that we live on an island of the blessed daily. There is no factory farming and no animal factories. We should look across the border… where that's a thing… not here though.
The thing is, they DO exist, animal factories that "produce" 20000 pigs per year, broiler factories with tens of thousands of poultry… Pigs, kept in darkness 24 hours a day, sick animals without medical attention, piglets dying slowly over days… all of that has happened in Austria and is STILL happening.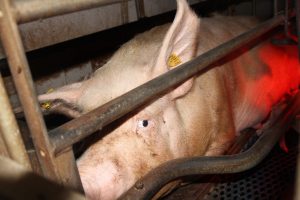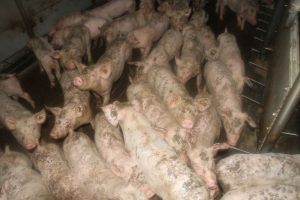 No animal factories in Austria? No factory farming?
We've had enough! As an Austrian taxpayer, I sign the following claims to responsible ministers and am also willing to pay more for the products.
Because – a life without worth is not worth living!
(A German version of the following text will be sent to the federal minister on your behalf.)
Dear federal minister,
I have had enough! I am unable to put it any other way.
I don't want there to be animal factories in Austria anymore.
I don't want thousands of animals having to live crammed together.
I don't want my tax money to any longer be used for these animal abusing, climate-damaging animal husbandry systems in our agriculture.
I, therefore, demand all of the following and am also willing to pay higher prices for our goods:
No subsidies for animal factories.

Funding only for farming structures with species-appropriate animal keeping.

No usage of genetic engineering of any kind.

No surgical intervention without medical need.

Natural food.

Species-appropriate ground conditions – no slatted floors.

Sufficient space to enable animals to live out their specific behaviours.

Ban of tethering without exceptions.

No breeding of animals that are killed because of their gender (male chicks in the egg production).

No separation of mother animals and their children.

Strict enforcement of the animal protection law with severe penalties for failure.

Farms with animals must be reexamined every two months.

Access to manipulable material which can be used as such by animals.

Stricter controls of official veterinarians and attending veterinarians.

Fresh air and daylight.

Possibilities for retreating for the animals.

No gestation crates for pigs.

Mandatory litter for all animals.

No animal service that allows surgery and medication without a veterinarian.
I demand a life worth living for Austria's animals and thus also help with climate change, there is no more time for excuses.
Yours sincerely,
Your Name