The animal welfare association "Robin Hood" was founded in 2010 and sees its tasks in animal welfare as well as in animal rights work.
Not only do animals need our protection, but they also need rights and their preservation.
On the one hand, we see our task in helping individual animals, but on the other hand, also, to cause political changes and improvements.
Robin Hood helps animals domestically, but also abroad, using active projects and political campaigns.
"The time is always right to do what is right" (Martin Luther King)
Marion Löcker
Chairlady, Managing Director, Project Director
Walter Gugler
Transcript Writer
Brigitte Gruber
Deputy Treasurer
Gabriele Surzitza
Deputy Transcript Writer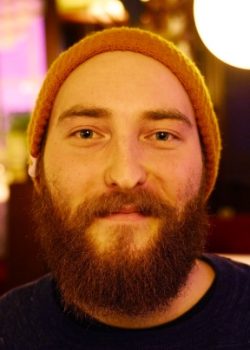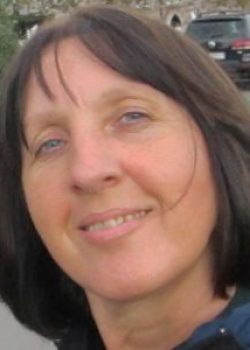 Ilse Ruspekhofer
Accountant
The association's structure:
Marion Löcker is our chair lady, who has been working actively in animal welfare for 26 years. She lives with five dogs. Marion is a vegan, her life belongs to animal welfare and animal rights.
Our treasurer is Renate Löcker, who lives in an idyllic farm in the Wachau with 4 cats. She is the head of an advertisement printing company. Renate is a strictly biological vegetarian, on her way to becoming vegan. She helps animals, but often also any person in need of aid.
Brigitte Gruber is Robin Hood's deputy treasurer. she has a huge heart for animals, is a convinced vegan and is always there when there are animal related protests.
Our secretary is Walter Gugler, who is married to Renate. He also lives on the same property with their four cats. He is a vegetarian, also on his way to being a vegan, living strictly biological, which can be noticed throughout their house. Through his technical and creative know-how, he is a valuable source of advice and assistance for Robin Hood.
Gabriele Surzitza is our deputy secretary. Gabi is self-employed with her own company. She lives for the animals, accommodates the poorest of the poor and proves structural know-how time and time again, which is useful to us in Romania. She also is nearly vegan. Gabi is always there when you are in need of help, no matter what time. Her year-long experience in animal welfare is a valuable addition.
Our two accountants:
Elfi Hackl, who has ducks and a sheepdog, is always there if there is the need. Conscientious and with dedication, she campaigns for animals and Robin Hood's work.

Ilse Ruspekhofer has a cat and is a vegetarian. She is also a passionate dog walker of Robin Hood's dogs. As well at Ilse's, Robin Hood's finances are safe and sound.
Tierschutzverein Robin Hood
Haslach 10
A-3243 St.Leonhard/Forst
Email: office@robinhood-tierschutz.at
Phone: 0043-664-1961206